Forum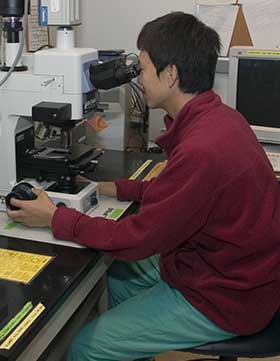 This section, when completed, will be for discussion of issues of common interest and it will be made interactive, so questions and requests for information can be posted here and others in the community can respond if they have information to share.

Since this will be a substantial project requiring significant development time, we hope to have your feedback regarding how to maximize the usefulness of the section before we structure and develop it.

It should reflect the interests and needs of the chemical biology community at MGH. Many of those in this community are working without much contact with others in the community, so our hope is to bring researchers in chemical biology together in a virtual community by means of this web site, and the Forum section is intended to provide support and expertise as it is needed.

Please contact with your comments and suggestions.