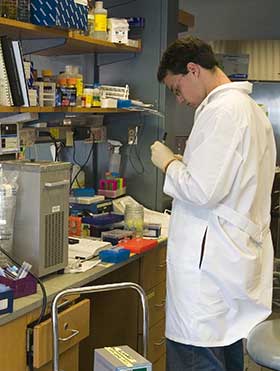 Research Funding

There are a number of sources for information about funding of research in chemical biology. Several are listed below.

If you are aware of others, please email the webmaster to have them added to this page.

Click on any head to go to the web site.


Partners Research Intranet
Partners maintains a page of internal and external funding sources, as well as both federal and private sources providing funding for research.


The Harvard Red Book
The Harvard Red Book is published by the Harvard Faculty Fellowship Program as a resource for faculty of the Harvard Medical School.


The Dana-Farber/Harvard Cancer Center
The Dana-Farber/Harvard Cancer Center lists funding opportunites to support the collaborative spirit of research within the Harvard-affiliated medical community. They have also collected a number of external funding resources presented here.